Moor Marine Sailboat instruments!
Moor Electronics is pleased to present its EMS line of high quality marine instruments!
Our engineering and technical staff have over 25 years experience in the design and manufacture of electronic marine equipment. Our company is dedicated to the idea that instruments can be produced with reliability, accuracy, and economy. Fits 4" Round Holes.
Our Line-up includes 2 models of knotmeters, the U25K Analog and the LKD Digital - The LDC Digital Depth Sounder - The CAPW Apparent Wind with Digital Windspeed - The API Apparent Wind Instrument - The WSI Windspeed Instrument.
We at Moor would like to assure our customers of our commitment to produce only the very finest equipment at reasonable prices and to provide prompt service if anything should happen in the course of its use. Specifically, we give a full one year limited warranty on all of our products and provide a complete service and parts department, to assure you of a sound investment both now and in the future.





CAPW
Apparent Wind
Digital WindSpeed

API
Apparent Wind
Instrument

WSI
Windspeed
Instrument
All Wind Instruments come complete with
corrosion resistance sensors, cables, and connectors






LKD
Digital Knotmeter

U25K
Analog Knotmeter
All knot meter units come complete ready to
install, with removable thru-hull transmitters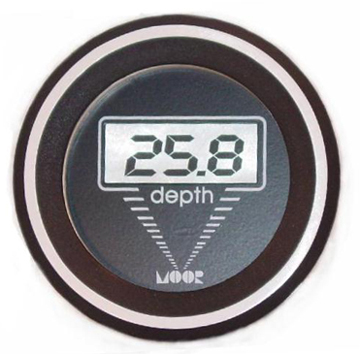 LDC Digital Depth Sounder
The Depth Unit comes complete ready to
install with a removeable thru-hull transducer
Click Here For Installation Diagrams